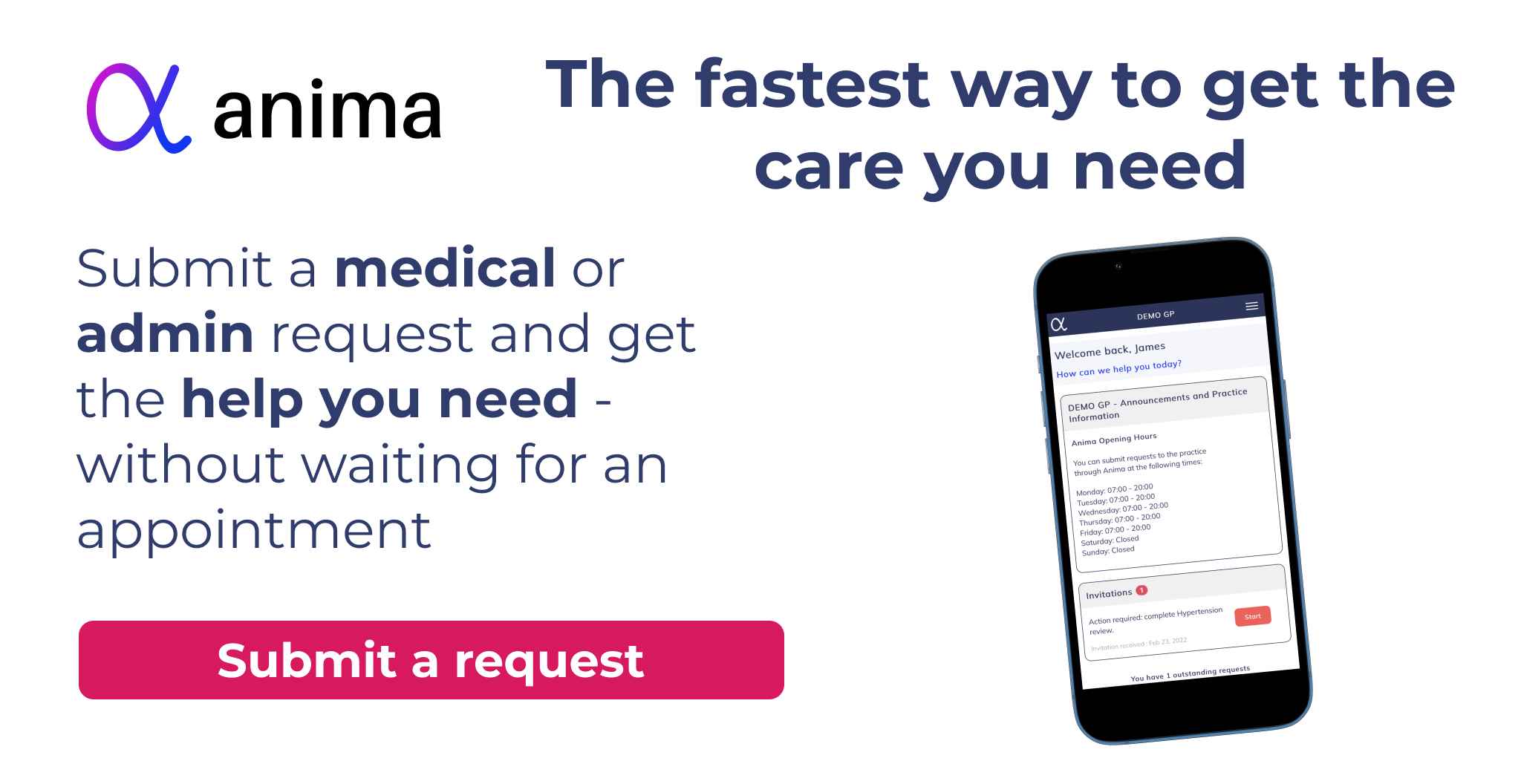 ANIMA GO LIVE DATE - MONDAY 11TH SEPTEMBER 2023
Anima is a communication platform that allows you to seek care from your GP practice. When you have an issue that you want to contact your GP about, you can use Anima to submit your request online.
Anima allows our patients consult with their GP online by completing a form that is sent by the patient and reviewed by the practice. Anima also directs patients to self-help, pharmacy advice and local self-referral services. This service is available from 8.30am Monday-Friday till capacity is met.
You will receive a response to MEDICAL Anima requests within 48 hours.
You will receive a response to ADMIN Anima requests within 72 hours.
Research shows that 70% of requests are closed without the need for a face-to-face appointment. You can get NHS based help via Anima at any time during our opening hours.
Completing an Anima consultation may be useful for patients who are unable to call to book an appointment over the telephone or who are unable to come in to the practice.
Anima is approved by the NHS, and we work with your GP practice or healthcare provider in order to enable them to provide you with care. We sign specific agreements to let us do this, and only collect the data that we need in order to make this happen.